Ariel Diallo
Head Coach - 14 Emerald
Ariel Diallo has coached volleyball for over 5 years, and she has been a member of our coaching staff since our inaugural year. Not only has Ariel served as a coach for PAVC, but she has also coached volleyball during her time as a teacher at Yates High School and Marshall High School. She is currently coaching at Westbury High School. Ariel has been teaching for over 7 years. She has a Bachelor of Arts degree in History from Lamar University, and she also minored in political science. She has taught 8th, 9th, 11th, and 12th grade students in the following subjects: 8th grade US History, World Geography, AP Human Geography, Sociology, and AP Government. As a player, Coach Ariel served as a member of her high school team, and she participated as a member on her college's competitive intermural club team. As a coach, it is evident that Ariel has a love for the sport of volleyball. She shares her love of the game with our players through her positive and encouraging coaching style. Ariel is passionate about working with the youth to help them achieve their goals in both academics and athletics.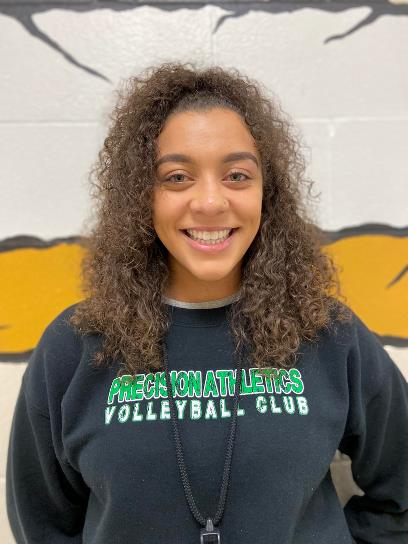 Kali Fluke
Head Coach - 14 Jade
Coach Kali played volleyball in middle school and high school, she started club at the age of 16, but immediately fell in love with the sport. She is a former 4 year starter middle blocker at Texas Southern University for the lady tigers volleyball team, and she received many accolades ranging from MVP, to highest GPA, to all time kill record holder at 1,133. Kali completed her 5th year as a sand volleyball player at Houston Baptist University while obtaining her Master's in Education. She currently serves as the head volleyball coach at Dekaney High School and as a P.E. educator. Her love for the game has continued and progressed in her passion for coaching and, she appreciates the opportunity to push players to ignite their own fire within while playing volleyball and pushing them to become amazing student athletes. #TEAMPAVC!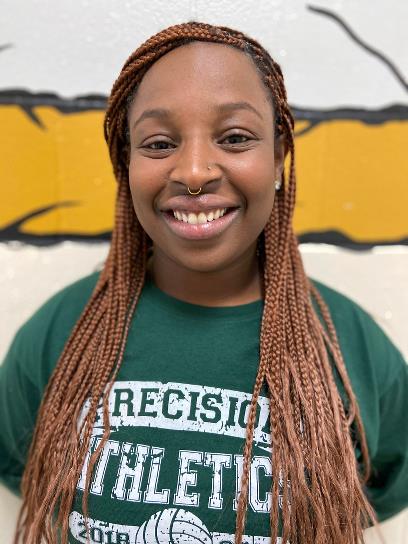 Nolan Julien
Head Coach - 12 Emerald

Coach Nolan began her volleyball career in middle school, and she specifically began focusing on her role as a setter during her time on her high school team. This focus earned her the opportunity to play at the collegiate level as a setter for Bryn Mawr College. There, she played all 4 years serving as captain during her junior and senior years and collecting Most Valuable Player her senior year. Coach Nolan double majored in English and Sociology and graduated from Bryn Mawr College with her Bachelor of Arts degree. Currently, she teaches middle school English and coaches middle school volleyball. Fluent in English and Spanish, Coach Nolan also teaches ESL students. Growth and persistence are values that Coach Nolan celebrates in her coaching. She is excited to be a part of the Precision Athletics family, and she is looking forward to help young players grow their skills and confidence.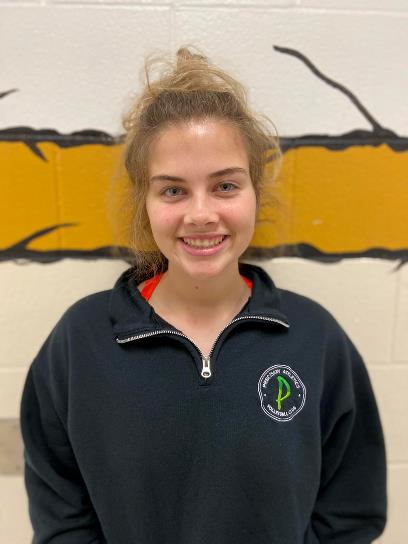 Elise Macha
Junior Coach

Elise Macha has been playing volleyball for 7 years, and now joins our PAVC staff as a junior coach. She is currently a senior at Foster High School with the goal to move on to college and major in architecture with a minor in interior design. While Elise loves volleyball, she also enjoys swimming, cycling, trying any type of workout, cooking, and going to the beach. Elise specifically enjoys coaching because she loves forming relationships with the young players and sharing her love of volleyball with them, too. It is also rewarding for her to watch their volleyball skills grow and the players mature as they improve throughout the season.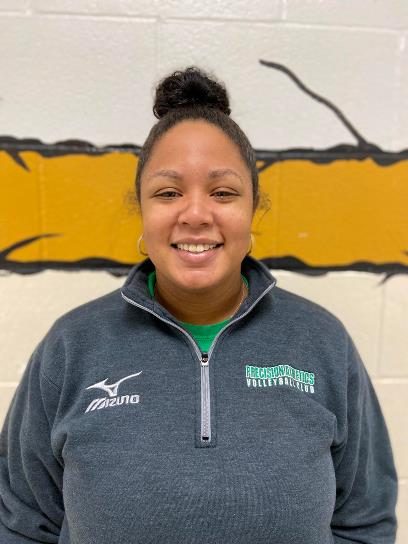 Krysten Maddox
Head Coach - 13 Emerald
Krysten played volleyball in middle school and high school, and she also played adults recreational volleyball. She received her Bachelor's Degree in Interdisciplinary Studies from Prairie View A&M University. Presently, she teaches 7th grade science and coaches volleyball, basketball, and track & field at Wharton Junior High in Wharton, TX. She has two years of experience as an assistant coach at Calvary Lutheran School in Kansas City,
MO, one year leading a local, developing volleyball team at Texas One Volleyball Club, and currently, she is the head coach for Wharton Junior High's 8 th Grade A-team. Krysten enjoys working with youth and helping them reach both their academic and athletic potential.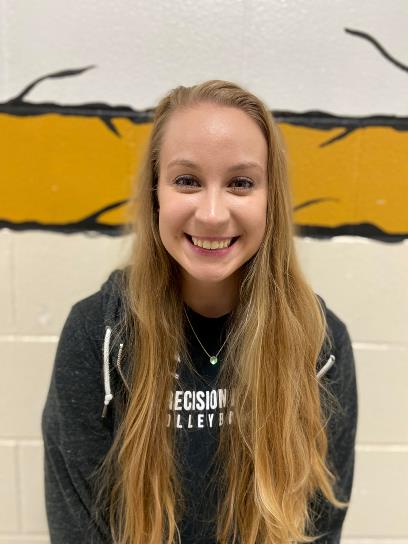 Brianna Smith
Assistant Coach - 16 Emerald

Bri Smith started playing volleyball in the second grade. She went on to play in middle school, high school, and club. With the help of Coach David, Bri played collegiate volleyball at LeTourneau University as the starting setter her freshman year. She then transferred to Texas State University where she played on the competitive club team. Bri also coached the men's club team during her time at TSU. Coach Bri has graduated from Texas State University with a Bachelor of Exercise & Sports Science degree. She is excited to join the PAVC coaching staff and share her passion for the sport of volleyball!