North Carolina Precision Greenhorns
Greenhorns sessions held at PAVC 118 Cedar Pointe Dr. Mooresville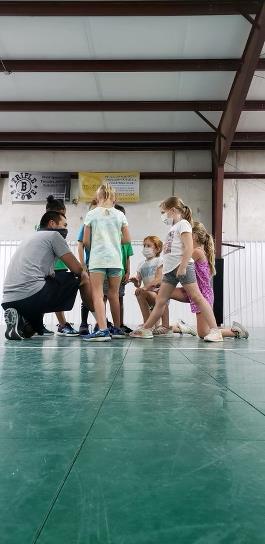 Precision Greenhorns
Ages 4 to 8
Precision Greenhorns was developed to introduce basic volleyball skills for the growing athlete ages 4 to 8.
The environment is adapted for this age group with lower nets, lighter and softer balls, and smaller courts.
In a fun and motivating atmosphere, energetic and experienced coaches will provide encouraging and positive feedback to help teach athletes how to correctly serve, pass, set, and attack. Athletes will learn how to play volleyball through drills and games, while developing hand-eye coordination, fine and gross motor skills, and social skills.
$10 per Session
Upcoming Sessions
June 12 (1:30PM - 2:30PM)
June 26 (1:30PM - 2:30PM)
July 2 (5:00PM - 6:00PM)
July 10 (1:30PM - 2:30PM)
July 17 (1:30PM - 2:30PM)
July 24 (1:30PM - 2:30PM)
July 31 (1:30PM - 2:30PM)
All money paid to PAVC is non refundable/transferable within 24 hours of scheduled event. 2 Weeks notice is required for a a full refund (minus applicable convenience fees) and 1 weeks notice to receive transferrable credit to future events. Please contact Cara Martin (precisionathleticscmk@gmail.com) with any questions.