North Carolina Club Coaches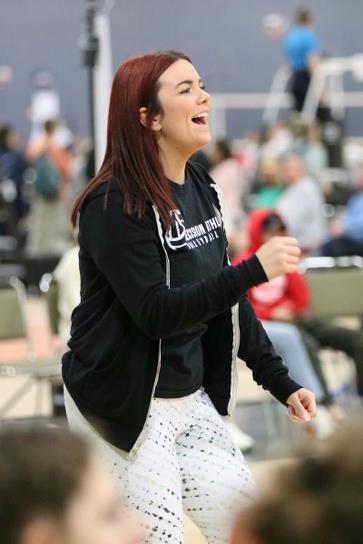 Megan Baranko
Head Coach - 16 Onyx
PAVC Director of Recruiting

Coach Megan started playing volleyball in high school in her home state of Pennsylvania. She played collegiate volleyball as a middle blocker at Greensboro College where she earned a degree in Spanish Education and Child & Family Studies. While attending school, she coached at Piedmont VBC and worked for Lucky Dog Volleyball. Megan relocated to Charlotte and found her new home at PAV in 2016 during their inaugural season. She served as the head coach for the Charlotte Latin 8th Grade Volleyball Team in 2016 then joined the Lake Norman HS coaching staff from 2017-2019 and led the Lady Lions of West Charlotte from 2020-2023. In addition to coaching, Megan is also the Recruiting Director and Marketing Coordinator for PAVC. Outside of volleyball, Meganowns Union Street Nutrition, a healthy protein shake and clean energy drink bar in Downtown Concord. Coach Megan believes in shaping players into better teammates and leaders. She loves helping players find their "why," deepening their passion for the game, and instilling in them the importance of "we before me."

Faith Bentley
Head Coach - 15 Emerald

Faith grew up in Statesville, NC where she played volleyball for 7 years at Statesville Christian where she accumulated 2 state championships. Faith also was a part of Crossroads Volleyball Club where she played her last 2 years of high school. After high school, Faith earned her Bachelors Degree in Sport Management at Liberty University. She decided to come home and coach at her former high school. Faith was the assistant middle school varsity coach last year and is now the administrative assistant to the athletic director. Faith wanted to get more into coaching, and that's what led her to PAVC!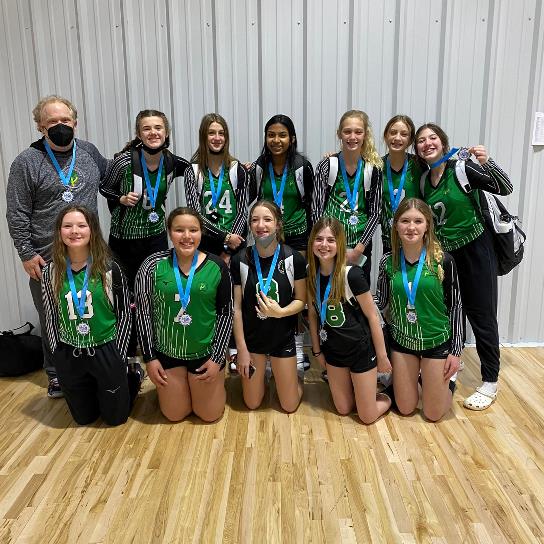 Paul Bergey
Head Coach - 13 Emerald
Head Coach - 17 Green
Coach Paul Bergey started playing volleyball in the '90s on a boys club team in Norman, OK... back in the side-out volleyball generation. Coach Paul's coaching career began with South Iredell Athletic Association in 2014-2016. He then served as the Co-Director of Volleyball at Shepherd Elem School from 2016-2020. Following his success with rec league programs as well as the challenges of 2020, Coach Paul was finally led to the PAVC family! With extensive training from technical guru David Kounlamith and "Sensei" David Woodruff, Coach Paul is one of the fresh new talents coming from the Precision Athletic Club coaching tree.


Emma Bodnar
Head Coach: 16 Black

Coach Emma grew up in Southern Minnesota and started playing volleyball in 5th grade. She played throughout high school and then started her coaching career as an assistant for a 13's team at Southern Extreme Volleyball Club. Continuing her volleyball pursuits, Emma also played on the club team at the University of Minnesota – Duluth, earning a Psychology degree alongside her playing commitment. In 2021, she moved to Fayetteville, North Carolina due to military relocation and took on coaching a 17's team at Sandhills Volleyball Club. Recently settling in the vibrant Lake Norman area, Emma discovered PAVC through their adult open gym sessions, fostering her excitement to contribute her expertise to the PAVC family.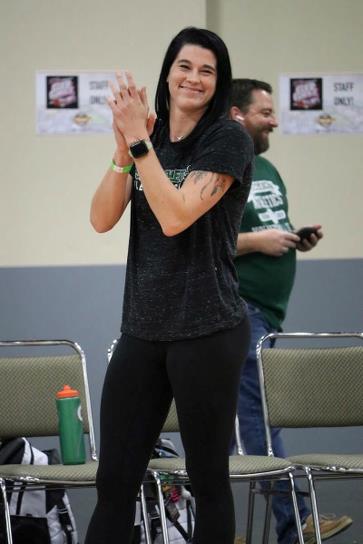 Alex Folk
Head Coach - 17 Black
More Info Coming Soon!
Chris Lamberth
Assistant Coach - 12 White

More info to come!
Ari McClendon
Head Coach - 18 Black

More info to come!

Debra Tatu
Head Coach - 14 Green
This is Coach Deb's 5th season with PAVC! She has 14 years coaching experience with Lakeshore Youth Athletic Association (LYAA), Iredell County Sherriff's League, Race City Sports Volleyball Club, and Crossroads Volleyball Club. She currently serves as President and Volleyball Director of LYAA and sits on the Advisory Board for the Iredell County Parks and Recreation Department. Coach Deb played high school volleyball and softball and carried her love of both sports into coaching. She also played adult league volleyball and softball and now that her kids are almost "grown and flown" she brings her passion for volleyball to PAVC. Coach Deb helped navigate the college recruiting process for her daughter who played NJCAA at CVCC and Division II Volleyball at Winston Salem State University – so she knows what it takes to get there!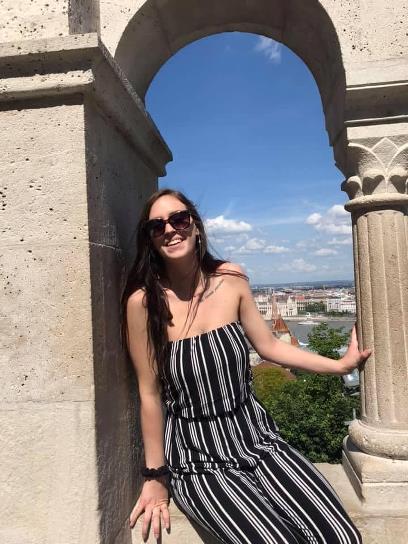 Makenzie Walck
Assistant Coach - 15 Onyx
Assistant Coach - 18 Onyx

Coach Mak started playing volleyball freshman year of high school and quickly joined a club team that same winter. She played for a small club in Pennsylvania with a similar dynamic as Precision Athletics, so PAV feels home to her. She then went to Lebanon Valley College to play and earn a degree in Psychology and Global Studies. After graduation she returned home to be the assistant coach of her high school team, Jim Thorpe. In June of 2020, Mak moved to North Carolina to start her journey as a teacher and to be the head coach at Olympic High School. Connecting with PAV was pure serendipity but she is looking forward to the future with this new family and all of the athletes.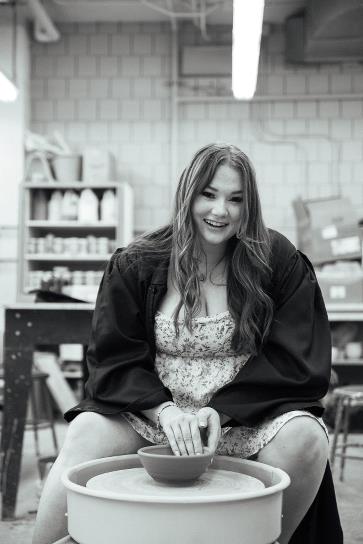 Savannah Willis
Head Coach - 16 Green
Coach Savannah started playing volleyball in elementary school and quickly fell in love with the sport. She played on Coach David's 17s team her 17s year and assistant coached a PAV 12u team her 18s year. She played collegiate volleyball as a right side hitter at Allegheny College in Meadville, Pennsylvania where she obtained degrees in Political Science and Studio Art. After college, Savannah returned to North Carolina. She is currently the head JV volleyball coach at Lincoln Charter School in Denver, NC. Outside of volleyball, Savannah has a passion for ceramics and works as a ceramics instructor in Charlotte. Savannah loved the PAV family and environment as a player because it fostered her love for the game and she wants to share this with other athletes. She is excited to now join the coaching side!

David "Sensei" Woodruff
Head Coach - 15 Black

Coach "Sensei" David grew up in Southern California and fell in love with volleyball in 7th Grade and has played ever since. He was asked to help the Girls HS Team while a Junior and quickly gained a passion for the coaching side of the game. His "other hobby" became playing outdoors, mostly at a local beach! He played a year at a local Community College, then was hired as the Girls Varsity coach at his High School three years later. While in CA, he helped start a Club program and coached both Girls and Boys HS Teams for over 12 years. He also contracted as a shooter and editor for a Recruiting Services company for 15 years. Upon moving to Lake Norman in 2003, he served as Lead Advisor for the LKN VB Club for two years, where he met David Kounlamith. The two kept in touch over the years, and it was a dream come true to partner with PAVC! Sensei's goal is to encourage every player he comes in contact with.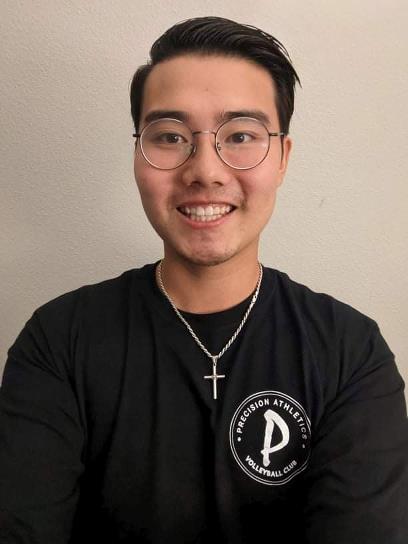 Michael Wu
Head Coach - 16 Emerald
Assistant Coach - 16 Onyx

Coach Michael became a volleyball junkie ever since he started playing recreationally in his hometown of Parsippany, New Jersey. After high school, his love for volleyball only grew stronger as he played at the opportunities he found at Penn State University. Shortly after moving down to Mooresville for work, he found David and the amazing PAV family at the adult open gym. Michael is ecstatic to be coaching for his second season at PAV and can't wait to bring out the best of his players!